Walnut Double Chocolate Chip Cookies
So we ended up with sweet success at our cookie decorating party on Saturday. After my massive sugar cookie FAIL on Friday night, I went searching for a no-spread Sugar Cookie recipe.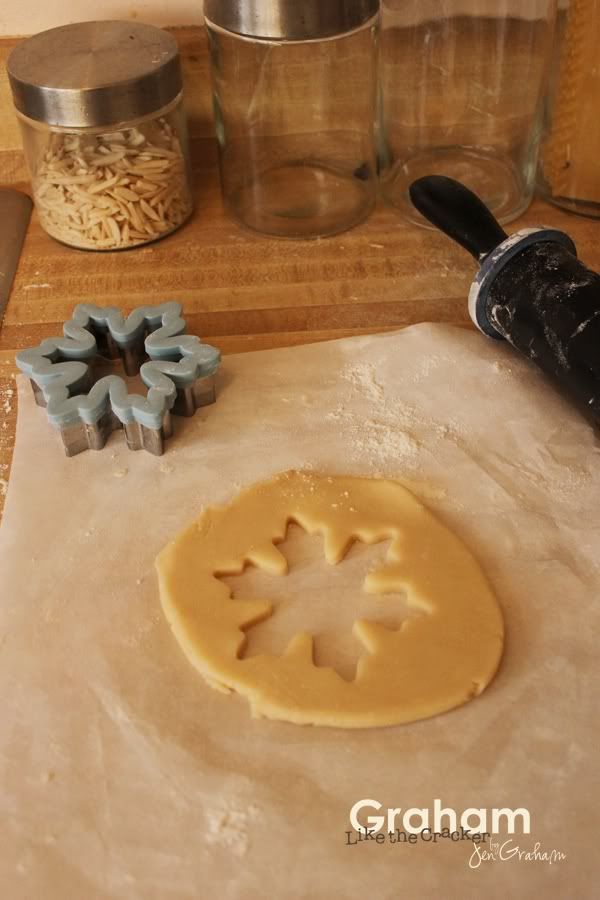 I found one, and I have to say, since it was almost midnight when I started making these, I thought "Surely the 2 1/2 cups of butter line on the recipe was a typo." It was not and these are the best sugar cookies I have EVER had. LOVE THEM in ways that border on inappropriate. Wanna see how they turned out?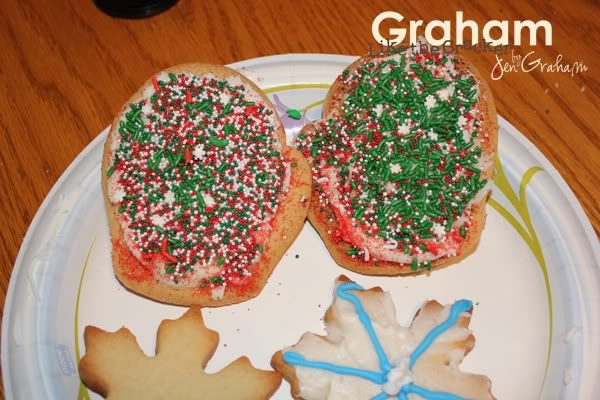 Alton the lover of the sprinkles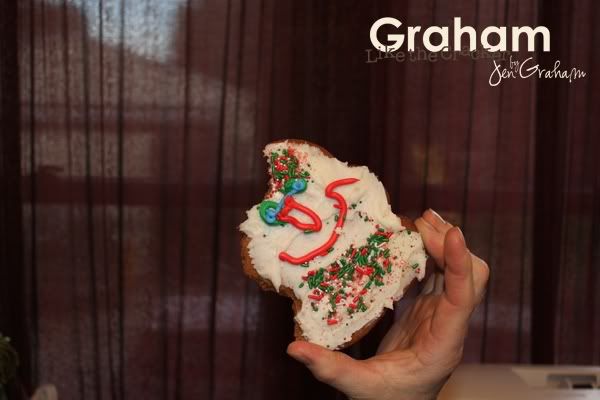 Daddy who came late the party, but still wanted to play
Travis ended up using one of the reject sad little spread cookies that were left over. He wanted "a really really big one!"
We ended up having 10 kids over to decorate and it was a lot fun! We initally had everything set up on our patio outside, but then it started to rain. Rain and sugar sprinkles do not mix it turns out, so into the tiny living room we crammed.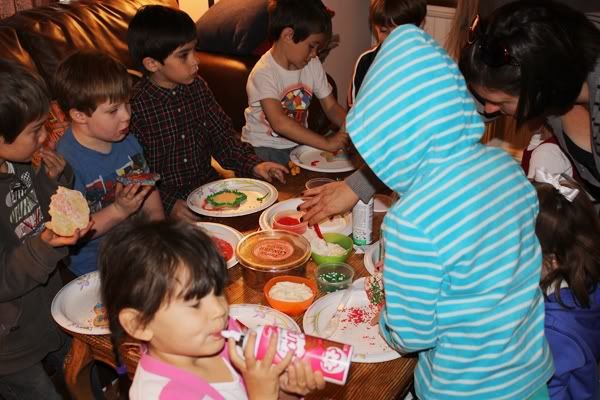 I think it's pretty funny that in this picture, half of the boys aren't even decorating cookies, but in fact joyfully consuming them instead. That's my girlfriend Kathryn's daughter, Mia eating red frosting directly from the can.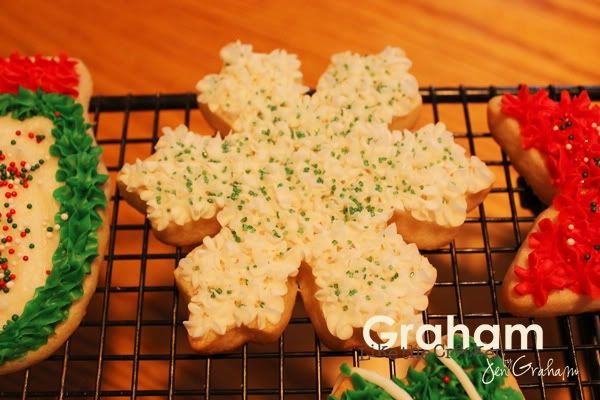 This one was my very favorite… I couldn't bear to eat it, so I ended up giving it to a friend instead. I don't know how I did it, but all of the little stars ended up looking like little flowers. So pretty!
I don't think I will be making Santa sugar cookies though. I think I am going to make him these: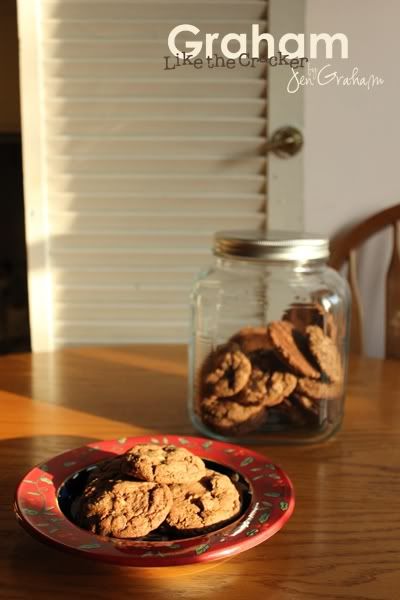 Walnut Double Chocolate Chip Cookies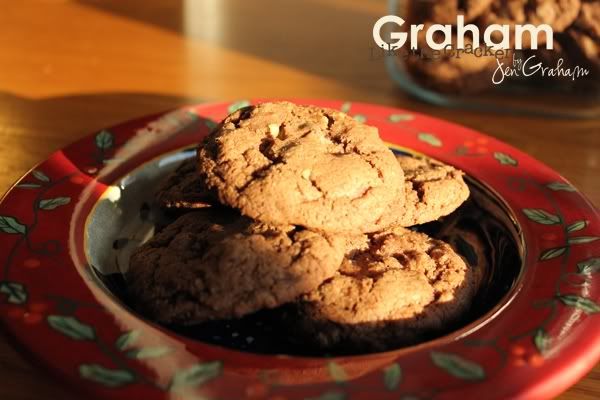 Pin It

Ingredients
1 cup of butter (room temperature)
1 Cup White Sugar
1 Cup Brown Sugar
2 eggs (room temperature)
1 tsp Vanilla
2 cups of Flour
1 tsp baking soda
1 tsp salt
1/3 cup unsweetened cocoa powder
2 cups chocolate chips (your choice of milk or semi-sweet)
1/2-1 cup chopped walnuts (I used 1/2 a cup, but I think they should be nuttier)
Preheat your oven to 375
Cream the butter and sugars until fluffy. Beat in the eggs one at a time, and then add the vanilla
Sift your dry ingredients and add gradually to the butter mixture.
Stir in the nuts and chips.
Bake for 8-10 minutes for about a tablespoon of dough. I use a #40 ice cream scooper to scoop my dough and if you go that big, you will need to bake them for 12 1/2-13 minutes. Let them cool on the baking sheet for two minutes before you transfer them to the cooling rack.
Adapted from a recipe on Allrecipes
If you just don't have time to make these yourself, they are available in my store.