New in the Shop: Cupcakes and SINFUL Caramel Brownies
I don't know if you know this, but I cater a bit. One of my clients asked if I could make cupcakes for a dessert function, and at first I was going to say no and then I remembered that long ago Maggie gave me a wonderful mini-cupcake pan that I have never ever used since she gave it to me almost 10 years ago. Thank you Maggie.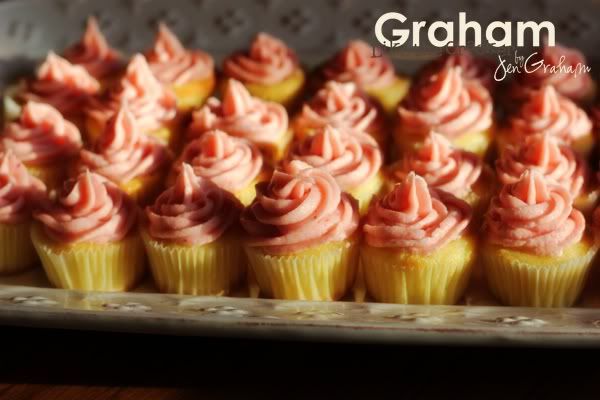 I have always loved cupcakes. They are so portable, and somehow you don't feel as guilty eating a mini cupcake as you do eating a real piece of cake. Plus, you know that if I am making them that they are made using only the best and freshest ingredients available. I would never sell anything that I wouldn't serve my family. (In moderation of course.)
We have two versions available right now, and if you want a different combination than what I offer, please ask and I am sure I can accommodate.
First we have my personal favorite, French Vanilla Cupcakes with Fresh Strawberry Buttercream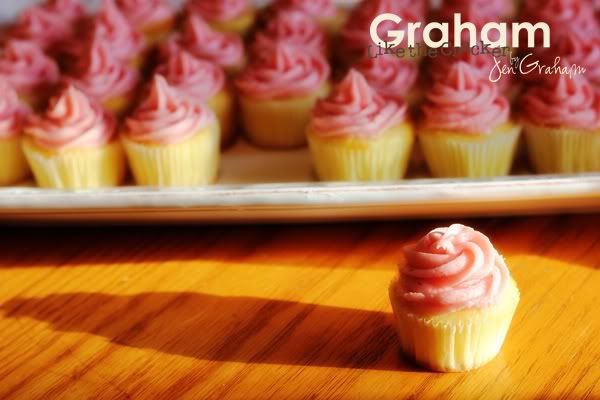 These are little bites of heaven wrapped in a cupcake wrapper. Butter, vanilla, and what is that?
Yes, it's fresh strawberry buttercream. Made from real, fresh, and in season strawberries.
Made from scratch and frosted by hand, these cupcakes are to die for. They are sold in either batch of 50 mini cupcakes or about 2 dozen full size. Cupcake wrapper can be customized to match your event. How cute would these be for a bridal shower or baby shower?
The strawberry buttercream is also awesome on the Dark Chocolate Cupcakes…. just so you know.
Dark Chocolate Cupcakes with Vanilla Buttercream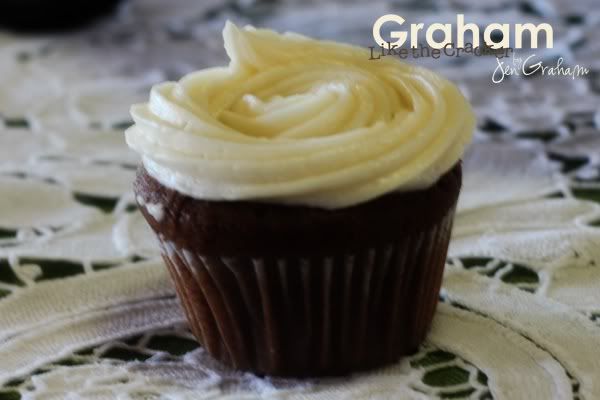 These are little bites of heaven wrapped in a cupcake wrapper. Notes of chocolate, real butter and yes, real vanilla make this cupcake something to sing about. These are Trav's favorite. I now not allowed to buy frosting anymore. The homemade butter cream is just too good. Sweet; but not too sweet, it has a creamy, buttery goodness that compliments the vanilla nicely.
Last but certainly not least,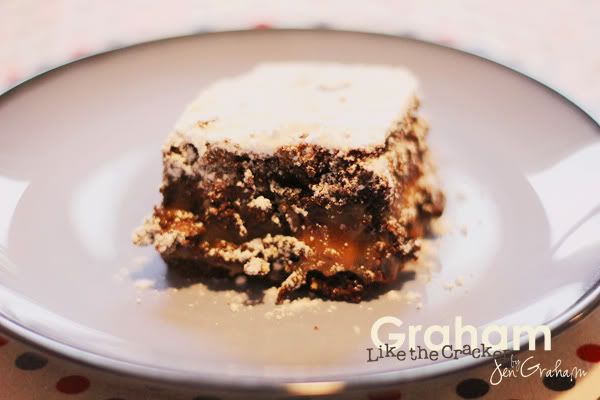 Personal trainer to work them off not included. Made with dark chocolate, chocolate chips, gooey, flowing caramel and topped with a decadent cover of powdered sugar, these are brownies you won't forget.
You will receive one 8x8ish sized pan of unblemished brownie perfection. Suggested servings per pan is 16 brownies. You know, in case you want to share.