Chocolate Chip Oatmeal Cookies: Milk Chocolate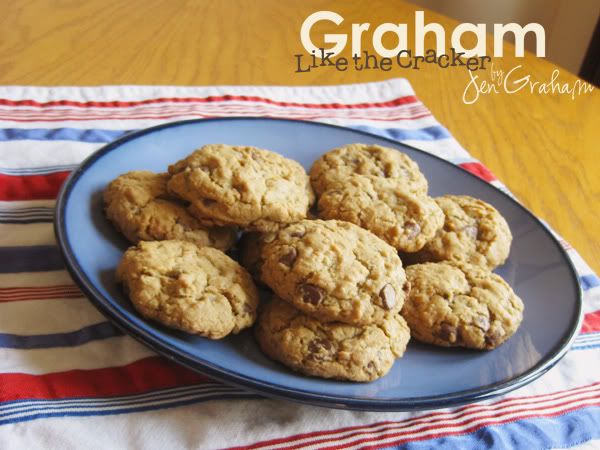 Thick and hearty, these are cookies that satisfy. With the added bonus of whole grain oatmeal so that you feel virtuous while eating them.  "These are practically health food, see, whole grains!"
All kidding aside, these are the cookies that made my husband decide I needed to be his wife. My dad and brothers almost come to blows over who gets to eat the last one. Be on the safe side... order more than one dozen. ;)
Made with flour, oatmeal, brown sugar, chocolate chips, shortening, eggs, vanilla, and salt.
Want a little darker chocolate in your cookie? Try our semi-sweet version!
This product is available for local delivery or Priority Shipping. Free local delivery with orders of $10 or more.
People who bought this item also bought
Updating...